Alumni feature: the remarkable career of José Guillermo Flores
From singing Sinatra songs to pay for tuition, to making a lasting environmental impact at home and around the world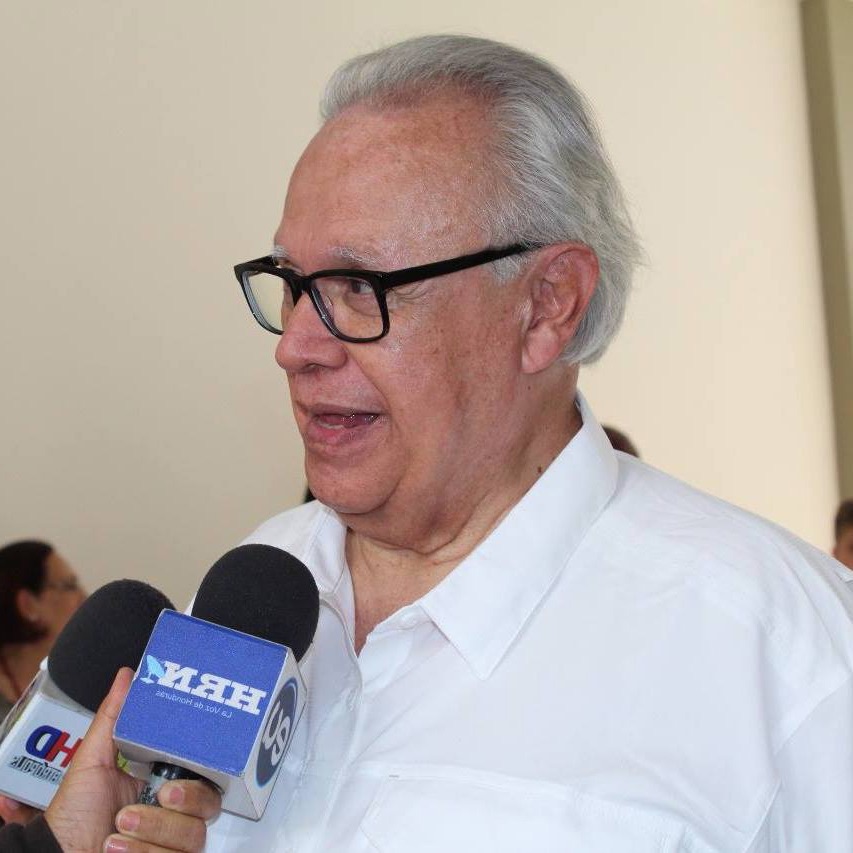 Dr. José Guillermo Flores' career is full of work that has made a lasting impact. He claims his path was only made possible because he studied at Michigan State University. "The advantage of a great university like MSU is that if you want to be a number you can be a number, but if you want to stand out, you will stand out. Few universities can give you that opportunity." However, coming to MSU was not easy for José.
As a teenager, José moved from his home in Honduras to Louisiana to live with his older sister and attend high school, graduating in 1963. Although he scored very highly on the SAT exam, winning recognition as an outstanding student, José could not afford to study at a US university.
"My parents did not have the means," he explained, and, as a citizen of Honduras, he could not access financial aid. José had no choice but to return to Honduras. The story of how he managed to return to the US and graduate from Michigan State University reflects his eagerness to seize every opportunity that comes his way and make the most of it. Fifty-five years later, he still appears surprised at his good fortune, breaking into happy and contagious laughter as he recounts the story.
"The advantage of a great university like MSU is that if you want to be a number you can be a number, but if you want to stand out, you will stand out. Few universities can give you that opportunity."
After returning to Tegucigalpa, Jose began tutoring students in math and science. Seeking to improve his teaching skills, he attended an event on teaching methodologies for the sciences, which featured MSU Professor Wayne Taylor. Professor Taylor did not speak Spanish, and the event organizers had not secured a translator. José saved the day by volunteering to serve as a translator.
José made such an impression on Professor Taylor and his wife that after spending two weeks with Jose in Honduras, they urged him to apply to MSU and invited him to live in their home free of charge while he attended the university. "They adopted me as their own son," said José with profound gratitude.
José claims that accepting this opportunity opened the door to many other extraordinary opportunities that came his way. Never hesitating to take these opportunities has been a defining feature of his life, he says.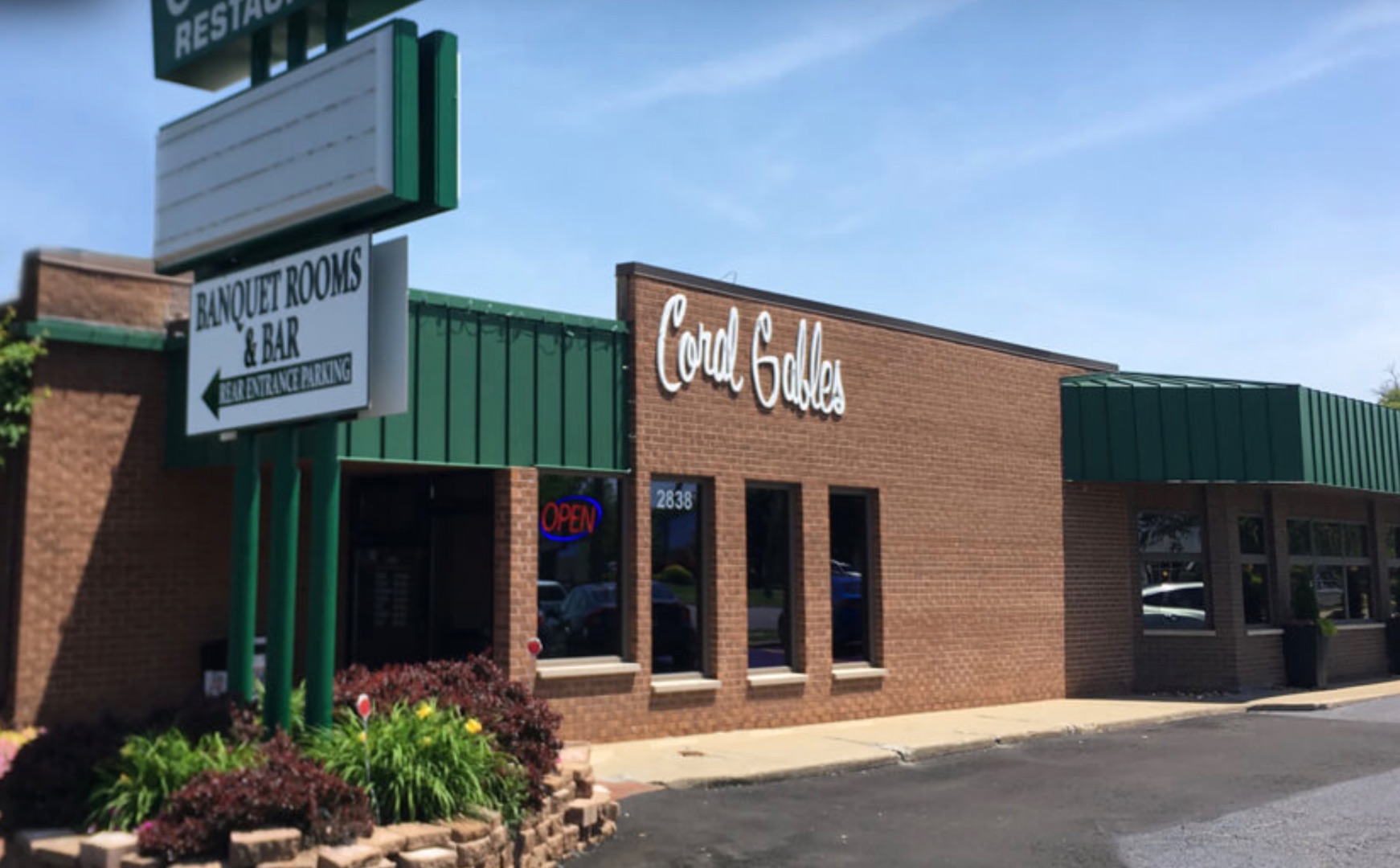 Once at MSU, José still had to work to pay for tuition. "I was allowed to work 20 hours a week as an international student, and what didn't I do!" he exclaimed. José delivered pizzas, worked at a hardware store, and supervised the United Nations Lounge in the MSU Student Union. One of his most memorable jobs was a gig at the Coral Gables bar, where he was paid to sing Frank Sinatra tunes. "Even today, when I go to karaokes, I ask to sing Frank Sinatra," said José, as he smiles with nostalgia.
"To be recognized by President Hannah among 45 thousand students is one of the beautiful things from Michigan State that I remember."
José also recalls fondly how his participation in the leadership of student organizations such as the International Club enabled him to become an acquaintance of MSU president John Hannah, the leader credited with transforming MSU from a localized undergraduate college to a prominent national research institution. John Hannah "would see me around campus and say 'Hello José,' as if I was his best friend," José said. "To be recognized by President Hannah among 45 thousand students is one of the beautiful things from Michigan State that I remember."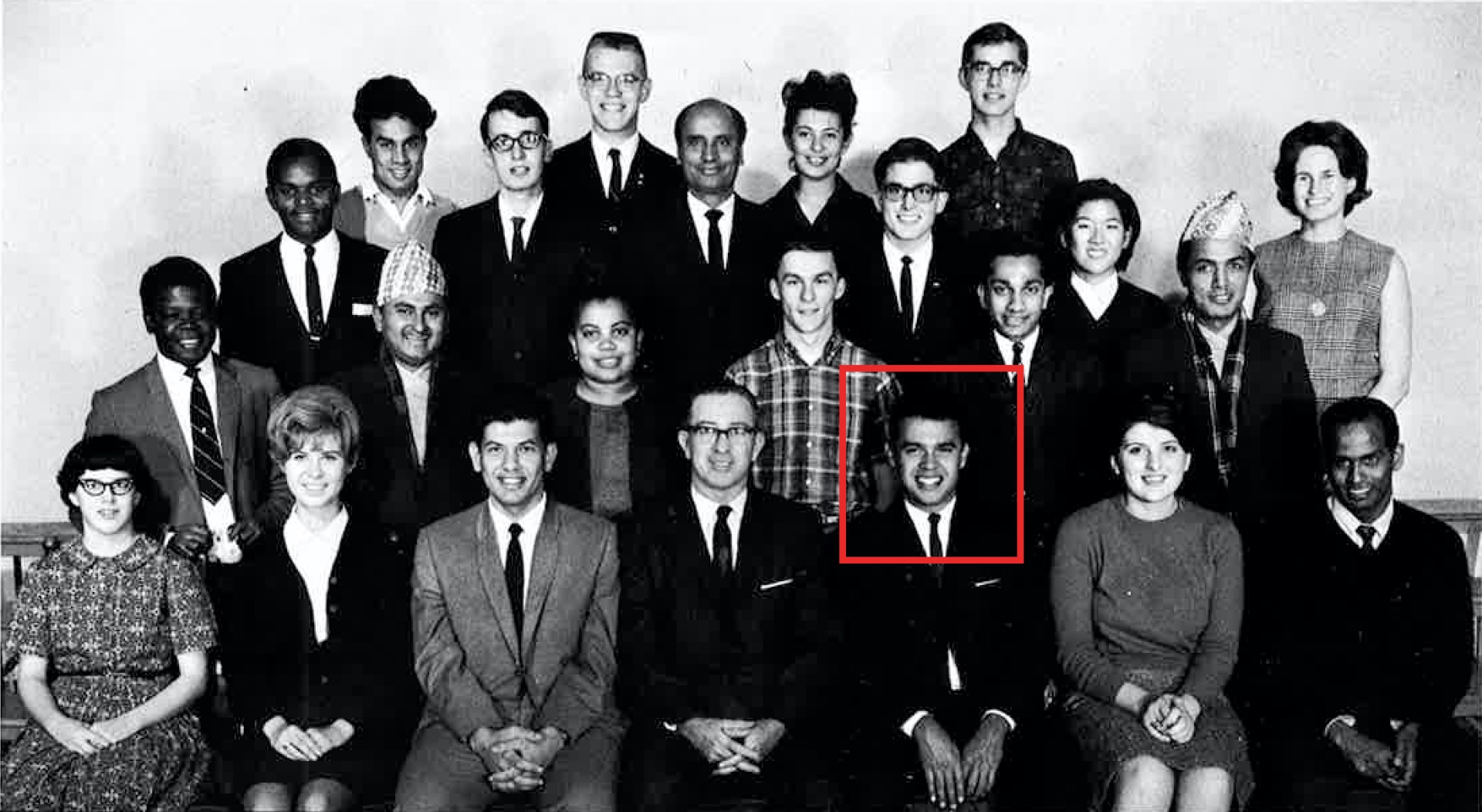 While studying at MSU, José made his first big impact. As president of the collegiate fraternity Alpha Pi Omega, he was involved in founding, organizing, and participating as a teacher for the first Boy Scout troop for children with special needs. Since then, this successful program has expanded to 4500 troops today. "That was one of my biggest achievements as a student at Michigan State," Jose said.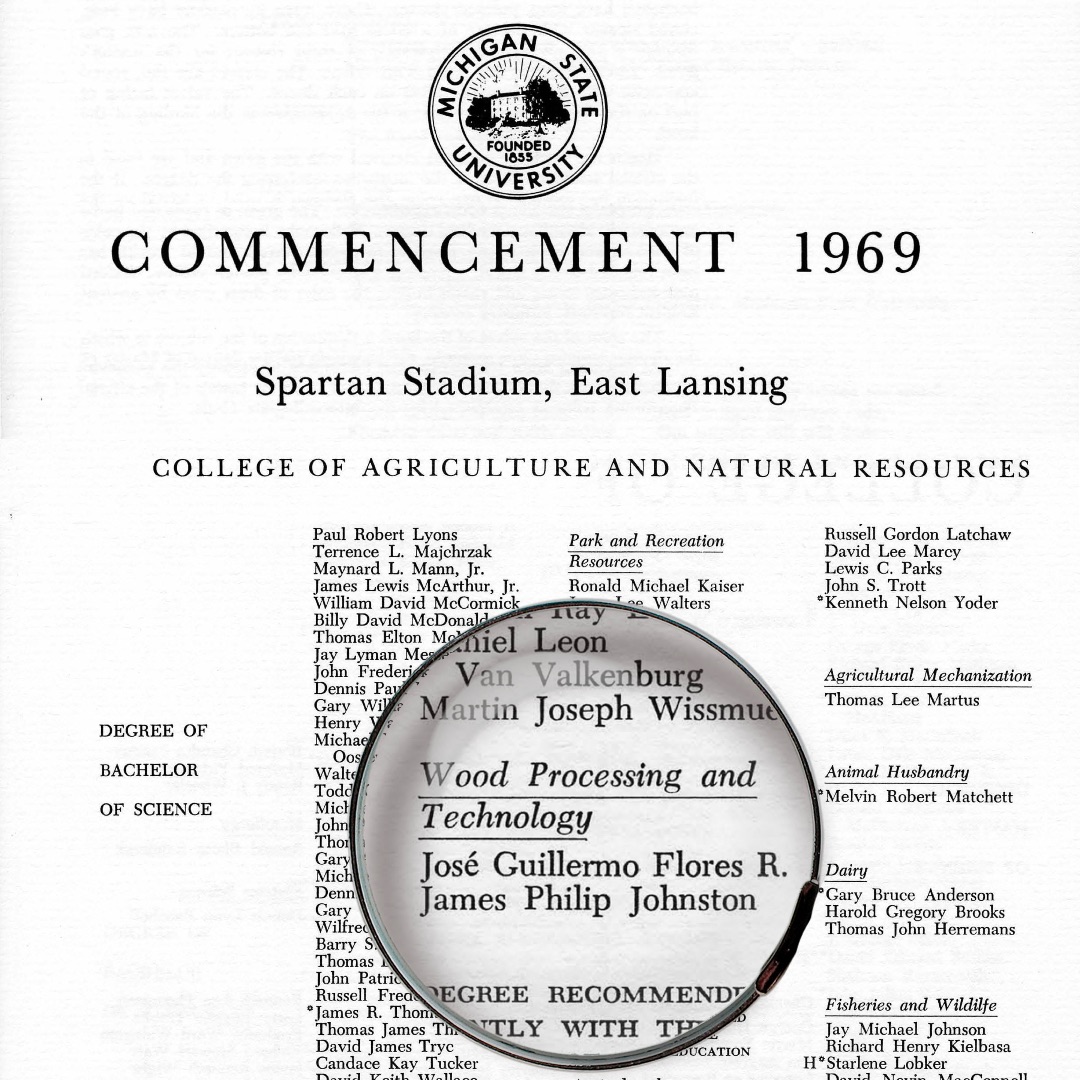 José graduated in 1969 with a degree from the Department of Forestry. He returned to Honduras, but by that time the country was ruled by a military dictatorship, and it was difficult to do progressive work. José applied to participate in a Junior Career Training Program with the Food and Agricultural Program (FAO) of the United Nations. He was one of only 10 people selected worldwide.

The FAO position allowed José to work in Italy, Lebanon, and Greece. Although he was very young, he also accepted an opportunity to design and install a sawmill on the Iranian shore of the Caspian Sea. Today, as he reflects on this project, he recognizes that "doing such a thing at 25 years of age is almost unbelievable.''

José pursued Master's and PhD programs in forestry economics at the University of Washington. "None of that would have been possible without going to MSU. That was my first step, and my heart is always with MSU," said José. "My feeling of wanting to volunteer, of belonging to humanity, of being conscious that there is a world community developed at MSU." Engaging professors who worked internationally helped him to think and act internationally as well.

After his PhD studies, José was offered the opportunity to conduct a study funded by the National Academy of Science on the impact of herbicides in Vietnam, from 1971 to 1974. This job allowed him to specialize in tropical forestry.
In 1975, with all this international experience under his belt, José finally returned home, where he participated in establishing the first forestry school in Central America, which is now the National Forestry University.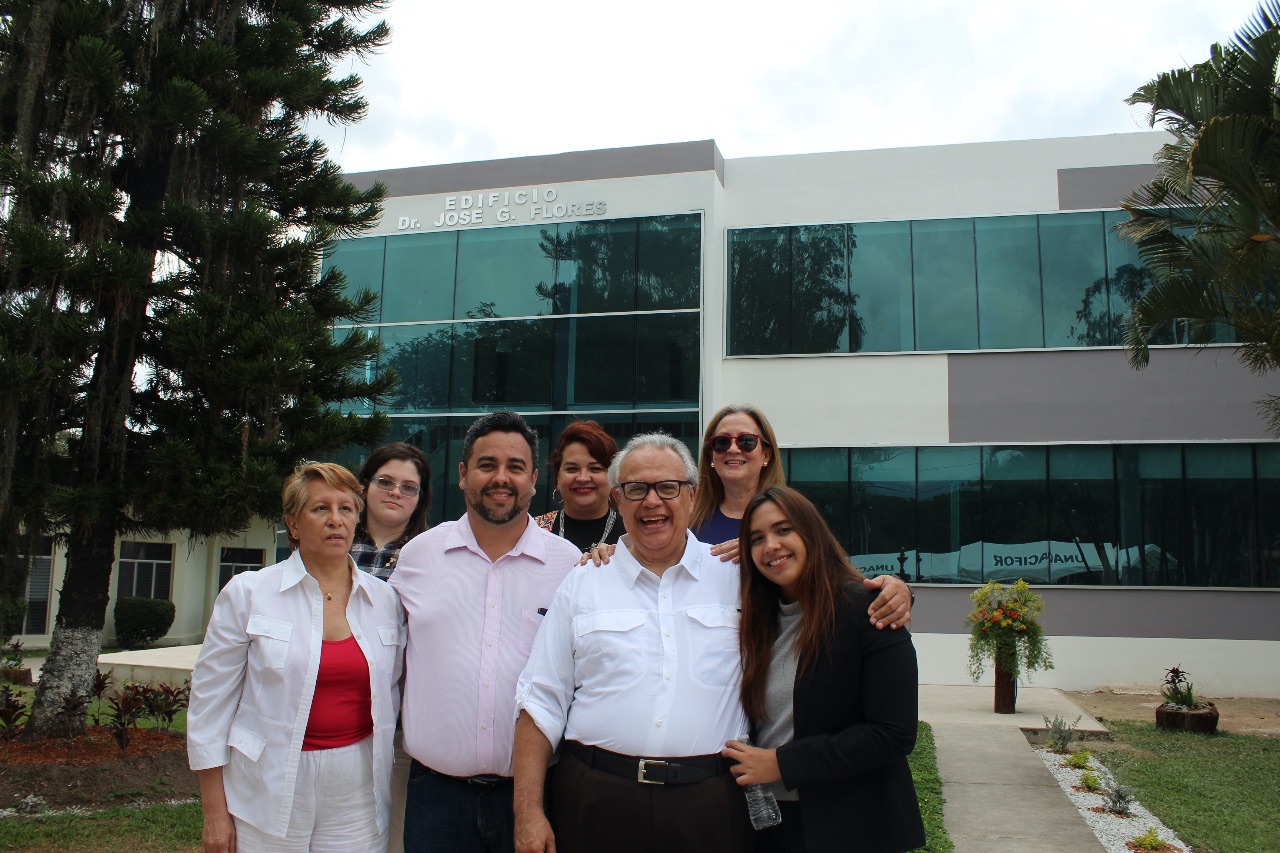 Many other jobs providing environmental consulting followed. He worked for the Inter-American Development Bank, the United Nations Development Program, the Central American Bank for Economic Integration, the US Agency for International Development, the Tropical Agronomic Center for Research and Teaching, and the Global Environmental Facility. José continued his environmental work in Colombia, Argentina, Chile, Perú, Bolivia, and throughout Central America.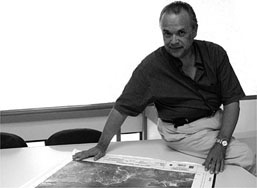 José spent 11 years in Costa Rica, where he worked as an advisor to Jorge Rodriguez Quirós and Nobel Peace Prize winner Oscar Arias. This work resulted in the implementation of a national policy that transformed Costa Rica into the only country on the planet to have a net gain in forests and achieve carbon neutrality for the last 20 years.
As if his career hasn't been impactful enough, José continues working today for an organization called Fundación Solidaridad (Solidarity Foundation). José's current work is "maybe the nicest position I could have had for my 'autumn years,' as Frank Sinatra says." Solidaridad has 8 regional centers worldwide and operates in 50 countries. The goal of the organization is to improve the lives, environment, income, and sustainability of small agricultural producers in Mesoamerica.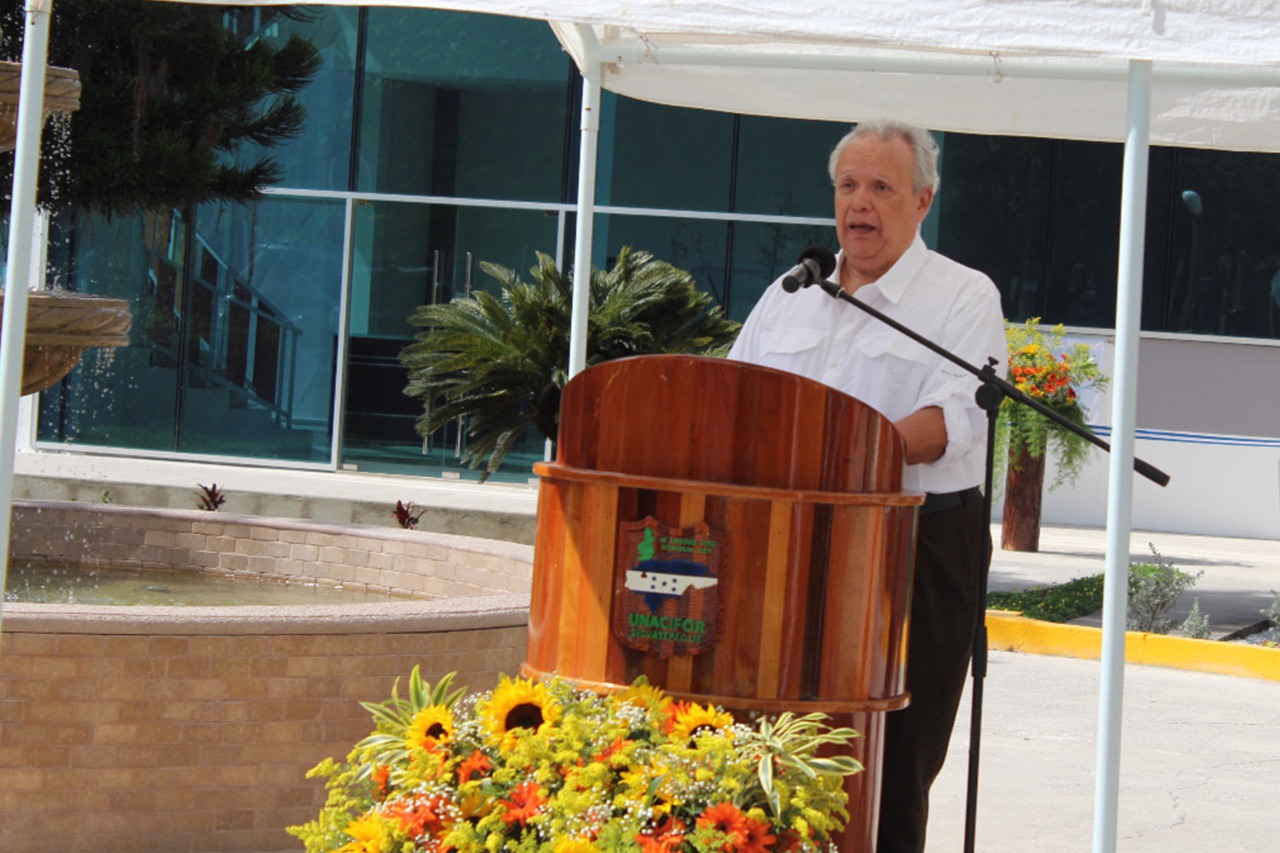 "Our scheme to work with the whole value chain of production is quite unique. In Honduras, Solidaridad works with palm oil, cacao, and coffee producers," said José. "We work with palm oil producers even though [palm oil production] is a primary cause for deforestation. You can't work against drugs if you don't work with drug addicts."
Even now, José's desire to bring about positive change is undiminished. He believes Michigan State University can make a significant difference with his current initiative: 40% of people in Honduras live in extreme poverty due to food insecurity. The knowledge and research capacity of MSU, he believes, can help to improve this situation. "My dream is to initiate and support any project to secure food security in Honduras." José is "ready to support such projects with all my will, and even participate in the exploration of possibilities."