Costa Rican culture provided new perspective
I gained skills spotting and identifying wildlife through the foliage, and I also gained teamwork skills amongst my peers.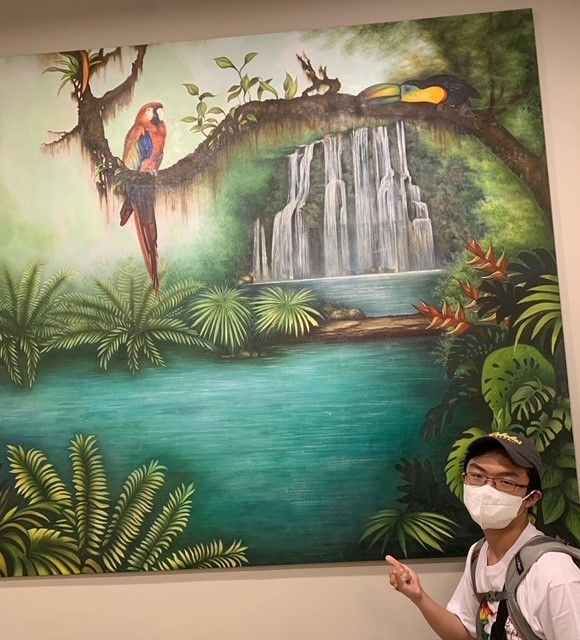 My experience for studying abroad in Costa Rica was very wild! This study abroad program has shown me a large glimpse of working out in the field, and how researchers live at a research station. I gained skills spotting and identifying wildlife through the foliage, and I also gained teamwork skills amongst my peers. In the fisheries and wildlife field, collaboration, teamwork, and a positive attitude are all vital skillsets to have.
Studying abroad in Costa Rica was such a lifechanging experience for me personally since I was immersed into landscapes and animals that I would not have been able to experience back at home. I was bewildered by the contrast of the chilly mountain forests to the warmer rainforests, and the vast number of animals I saw was amazing. I never expected a tapir to casually walk past us as we were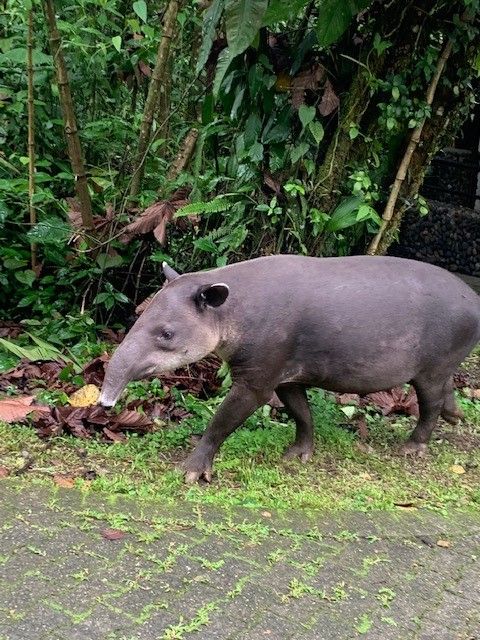 about to partake on a hike, and having macaws fly overhead was almost surreal (in a good way, of course). Waking up to the haunting calls of howler monkeys early in the morning functioned well as nature's alarm clock!
Communication in a non‐English speaking environment did provide some challenges, but fortunately our peers, fluent in Spanish, helped a lot. I slowly learned, and relearned, some important phrases, and it was helpful that people are very patient and understanding with those of us who are learning Spanish. On my part, remembering what I knew previously and being open to expand more on my comprehension also helped me communicate much more effectively.
Overall, I was amazed by the gratefulness of the Costa Rican culture. I was also mesmerized by how many of the locals know about the wildlife they live with, compared to people back at home in the U.S. Their knowledge and respect for nature is something many Americans could learn from, as well as their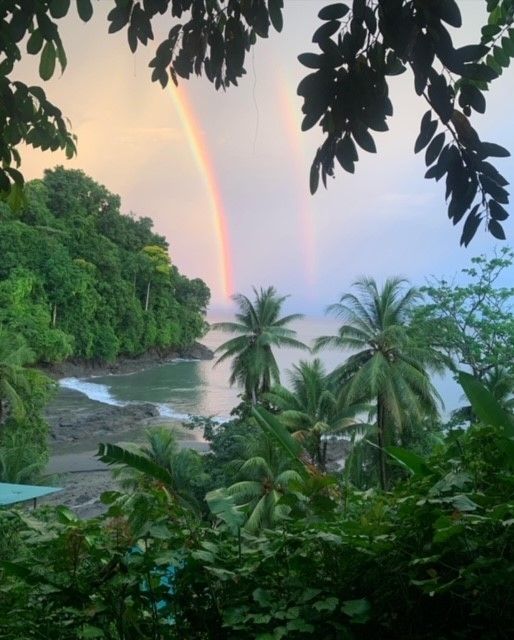 gratitude and kindness. A guide told a few of us about how, despite growing up poor, he still lived life as is, and that he was thankful to be in Costa Rica. Also, the phrase "Pura Vida" or "Good Life," expresses well about the culture in Costa Rica.
One myth for studying abroad is the worry about the cost. I was worried that I would be unable to afford this program, but that turned out to be untrue since I was fortunate enough to be offered a few scholarships to help boost my chances of success. If you can study abroad, do it!
The experiences I have can relate to other students, and I can guarantee that it'll change their life
somehow, one way or another. This program taught me to go with the flow and push yourself to the limit (but not to the point of injury or anything). As a non‐white student (Korean American), it is great to also represent those from groups who are underrepresented in the field of ecology and conservation. Pura Vida!
Name: Michael Chung
Status: Senior
Major: Fisheries and Wildlife
Hometown: Macomb, Michigan
Program: Ecology and Environmental Studies in Costa Rica