Pura Vida mindset provides serenity in Costa Rica
While I was there, I felt happier and healthier than I have ever been in my life. I believe I truly lived the phrase, Pura Vida.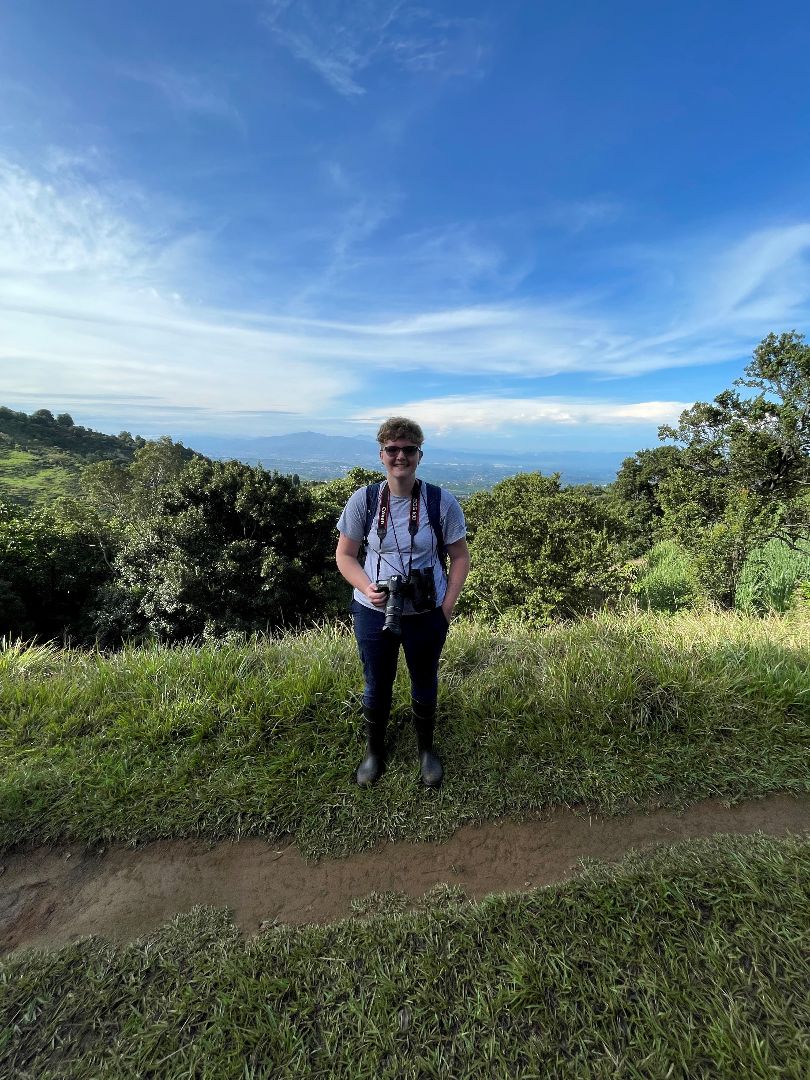 My experience in Costa Rica was like nothing else I have ever done. It gave me a new perspective on the way I live and act. It gave me a new appreciation for the world around me. In the future I hope to work more on conservation and educating the public because of this program.
To begin with, although this was an ecology and environmental studies program, I made the most of the entire experience by speaking Spanish and working on that as well. I have been learning Spanish for over 6 years. At the beginning, I was nervous and worried about messing up grammatically. Overtime I spoke more with two of my friends and eventually began to use Spanish in different settings with native speakers. I ordered food at restaurants and talked to people at the different places we stayed. I helped other students translate unknown words in grocery stores or with Spanish speakers who spoke little English. All these experiences were wonderful, and I feel much more confident in my Spanish speaking abilities. I realized that many native speakers will not judge someone who is learning and attempting to speak Spanish; they will appreciate that you are trying to speak their first language and do their best to help you learn more.
Furthermore, I learned and lived by the phrase "Pura Vida," or "pure life." Everything in Costa Rica was more relaxed and calmer than in the United States. From less angry drivers to the kindness of everyone, there was a more positive atmosphere all around. I believe part of this stems from Pura Vida. Pure life, to me, meant being in the moment and truly enjoying every moment of life. I was less bogged down by the worries I have in the U.S., and I felt free to truly be me.
Another part of Pura Vida is simple and sustainable living. At the first stop on the program, we had no cellular service and little to no electricity. We woke up at the crack of dawn every day for breakfast and hiked almost all day. While out on hikes, I learned to appreciate anything from huge trees to colorful birds, to the smallest of insects. The food was fresh and healthy, and it was some of the best food I have ever eaten. We learned how to do laundry by hand, and it was like nothing I had ever done before. While I was there, I felt happier and healthier than I have ever been in my life. I believe I truly lived the phrase, Pura Vida.
Last but not least, the academic side of things was truly fun. There were quizzes and lectures just like back at MSU, but they were on topics we were learning about in the field. Being able to
apply that knowledge and use it made it so much easier to get through the work. Additionally, I am sure being constantly surrounded by beautiful plants and having monkeys swinging through the trees while I was reading helped as well. The daily journals that were required were a great way to look back and think about the observations of the day in a more scientific way. I learned so much about each of the different habitats of Costa Rica and the flora and fauna that call them home.
I am so thankful for this entire experience and everything I learned. I also became very close friends with many of the other students and cannot wait to continue those friendships in the future. I truly believe I will forever remember and appreciate the lessons I learned in Costa Rica. ¡Pura Vida!
Name: Finley Jones
Status: Junior
Major: Zoology; Minors: Spanish and Graphic Design
Hometown: Peshtigo, Wisconsin
Program: Ecology and Environmental Studies in Costa Rica